No matter what you're buying if you're going to be spending your money on anything it's usually worth it to plunk down a few extra bucks and buy the better option on the table.
With insulated travel mugs there's nothing different. What's great about buying good travel mugs though is that the best options sometimes have very little price differential than the inferior options available to you.
I firmly believe that no single travel mug is best for every possible use. There are some pretty good travel mugs that can be used for just about anything but for each need I've assembled a page of options best for that need.
See below for the list and click through. Thanks for reading and I hope you find this directory useful.
Want a simple answer?
In my opinion the best general purpose travel mug is the 16oz Stainless King mug by Thermos.
---

The Best Travel Mug To Keep Coffee (Tea) Hot For A Long Time
There are some excellent coffee mugs out there but only a few are truly amazing at holding liquids at the same temperature for a long time. This page lists the best of the best in the thermal heat retention category.
---

The Largest Travel Mugs
Most travel mugs found in stores fall between 12 and 16 ounces in size. For those of you looking for an insulated mug that can hold 20-ounce or more then this page is for you.
---

The Smallest Travel Mugs
When I brew coffee I rarely take more than about 12-ounces of coffee with me at a time. Single cup coffee makers almost never brew good coffee at large sizes and many people just don't like how big tumblers can get. Here is my list of awesome travel mugs sized 12-ounces and smaller.
---

The Best Travel Mug For Keurig Coffee Makers
Keurig machines are single serve coffee makers that make high end coffee on demand in sizes ranging from ~6-12oz. Because they do not brew large quantities of coffee many standard travel mugs don't fit in them. This page lists the best low profile (small or short) travel mugs that are perfect for Keurig's size.
---

The Best French Press Travel Mug
Want to brew your French press coffee while on the move? There are a few good French press travel mugs to choose from and although they don't make the best French press coffee possible they certainly do make it easy to take your coffee with you.
---

The Best Travel Mug For Smoothies
Standard travel coffee mugs are not very good for things like smoothies. You don't really drink all types smoothies and those that you do can be somewhat thick for the lids on the better travel mugs. Straw mugs often are best and it's why restaurants have always given straws out to customers buying smoothies. The page lists the best mugs for people drinking smoothies.
---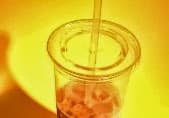 The Best Travel Mug For Cold Drinks
If you're prone to taking soda, water, juice, or any other cold drink on the road then it's best to use a dedicated travel friendly cold cup instead of your coffee tumbler. They are more comfortable to drink cold drinks from and they don't have residual smells or tastes of yesterday's coffee. This page features the best cold drink insulated mugs – or at least the one's I would consider buying myself.
---
Here are a few other categories I've made recommended lists for:
► Glass Travel Mugs With Lids
► Unique Coffee Mugs & Novelty Cups
► Insulated Coffee Cups
---

The Best Travel Mug For Loose Leaf Tea
Loose leaf tea has it's own issues. You need to be able to steep it and drink then drink it. Most people hang tea bags in their coffee mug for a few minutes before pulling them out but there are some travel mugs with tea bag hooks built right in that make it easy to brew loose leaf tea in a mesh tea ball infuser. My favorite mugs that include this feature are on this page.
---

The Best Ceramic Travel Mug
Ceramic coffee mugs and travel mugs are convenient in that they are usually microwave and dishwasher safe. Although they aren't as durable and don't prevent heat loss as good they are certainly handy. I've got a few that I like that I've summarized on this page.
---

The Best Microwavable Travel Mug
If you are looking for the best travel mug for the microwave then that basically means all stainless steel options are off the table and only glass and ceramic are in play. Luckily there are lots of really good microwavable travel mug options these days. On this page I've listed and discussed my favorites for those of you who like to microwave your coffee mugs. Yuck! 😉
---
As this site gets bigger more types of travel mugs will be added to this list. In the mean time expect posts in the future to cover the best mugs for the following categories of usage:
The Best Travel Mug For Bikers
The Best Leak Proof Travel Mug
The Best Dishwasher Safe Travel Mugs
The Best Travel Mug For Keeping Clean
The Best No Plastic Travel Mug
The Best Stainless Steel Travel Mug
The Best Plastic Travel Mug
As you can see there are lots of different kinds of travel mugs and no single mug is going to be best for all categories.
Whatever you need your next travel mug for I hope the pages above help you spend your money wisely. Thanks for reading.