Like anyone reading this I am a huge fan of good coffee. In fact I love coffee.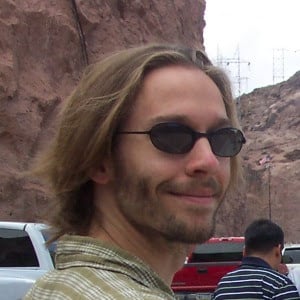 My name is Brian. I'm a father of three and husband to a wonderful and hard working wife. She works out of the home and I am a primary caregiver, home maker, gardener, and I get to spend every day enjoying coffee the way I like it… from the comfort of my own home with cartoons on in the background. 🙂
I've tried my hand at blogging before but I've always been drawn to academic topics – things that required a ton of thought and degrees to understand. This time I figured I'd spend some of my down time experimenting with coffee, answering basic questions that many people have about making it at home, and sharing a bit about my day around the home. You know, every now and then I may give you a sneak peak into my life like bloggers like to do. 🙂
Let me warn you – I am not a professional barista (are men even called baristas?) nor have I ever worked in the coffee business. I just drink it every day and have found that I like drinking good coffee every day. I hope you find my posts interesting if not helpful and heaven forbid I hope you find them entertaining at times too.
Want to contact me?
Not sure why but hey, why not? You can shoot me an email anytime at [email protected]. I'm very poor at checking email but I'll try to sift through the inbox from time to time and get back to you.
You can also send me a thank you card to my mailbox at 6510 S. 6th Street #39, Klamath Falls, OR 97603 or even drop me a voicemail on my phone at 541-238-2231.
Hit me up on any of the social accounts linked on this page!