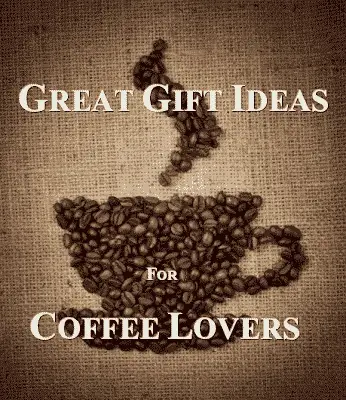 This site is two months old now and with Fall right around the corner I wanted to start a gift guide page for a lot of the cool coffee stuff I come across.
I don't want this page to become too salesy but I do know that coffee lovers, both men and women, can be fun to shop for and that their are lots of cool "things" that they would appreciate even though they might not ever buy them for themselves.
So without further ado, I present to you my great Coffee Gift Guide updated for 2017. I reserve the right to update this post periodically whenever I come across something really awesome so make sure to check back from time to time… you know, whenever you're buying something for someone who likes coffee a bit too much.:)
Before we look directly at products let me point you to a few pages on this site for excellent coffee gifts:
The Best Travel Mugs to Keep Coffee Hot
The Best Carafes to Keep Coffee Hot
The Best Insulated French press Coffee Makers
The Best Manual Coffee Grinders
The Best Super Automatic Espresso Machines for the Home
If those category types don't tickle you then see the following random, yet cool, coffee related products that would make perfect gifts.
2019's Gift List For People Who Love Coffee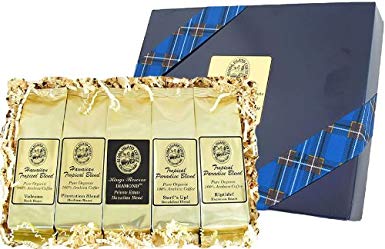 Kona-Smooth Hawaiian Coffee Sampler (Brews 60-Cups)
by Aloha Island Coffee
Everyone knows that some of the best coffee in the world is genuine Kona coffee from Hawaii. This sampler set is a collection of ground coffee from Kona. It's enough coffee to give any avid coffee drinker a good taste. This sampler pack is made up of five 2-ounce packages each featuring a different roast and flavor profile. This is perfect for budding cuppers.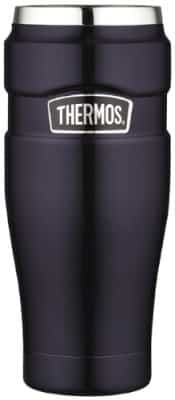 Stainless King 16-Ounce Leak-Proof Travel Mug
by Thermos
This is one of the best travel mug made today. This is the mug that my wife and I use more than any other and it's the first high end mug we ever bought. It really does hold up well over time. We've been using ours daily since 2010 and it still doesn't leak. It can keep drinks hot for a crazy long time and it feels really good to hold and drink out of. Anyone who takes drinks to go would love this.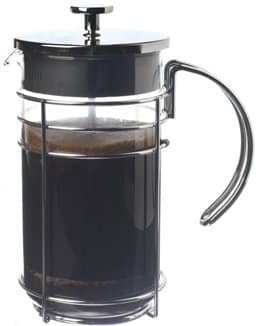 Grosche Madrid Premium French Press Coffee And Tea Maker
by Grosche
Anyone who drinks coffee would love to have their own french press. French press coffee is almost always going to produce a superior cup to any drop machine. In most cases making french press coffee takes a bit more labor but the result is worth it. If you get something like this as a gift for your coffee loving friend or family member don't expect them to use it every day but do expect them to love having the option. This Madrid press by Groshe is one of the best on the market and it's a work of art to look at.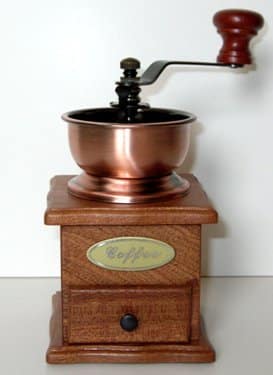 Rosewood Manual Coffee Grinder
by Aztec
If you ever get to know a dedicated coffee drinker you'll eventually get to realize that grinding beans at home yourself almost always results in better coffee. This is just one of those cool decorative and functional pieces that anybody who drinks coffee a lot would love. This is a simple manual burr coffee grinder that will allow a person to grind what is needed at any time at any level of courseness they wish. Sure there are better grinders out there but this is a great looking starter grinder that is well built.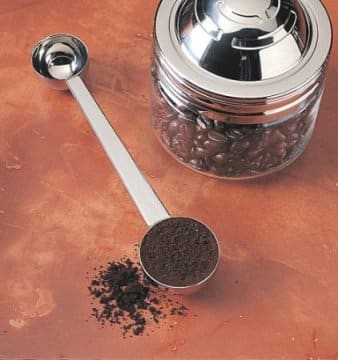 Stainless Steel Double Espresso Coffee Scoop Measure
by RSVP
People who drink good coffee, grind their own beans, and make coffee in different ways with different devices all know how annoying it is to have a short coffee scoop. If you are scooping out of a roaster's bag you don't want to get your hand down in their (especially if it's damp) and plastic scoopers tend to have issues with static. This is such a simple item but any coffee drinker would love it. It even gives you a 1tbs and a 2tbs portion in one utensil. Nice.